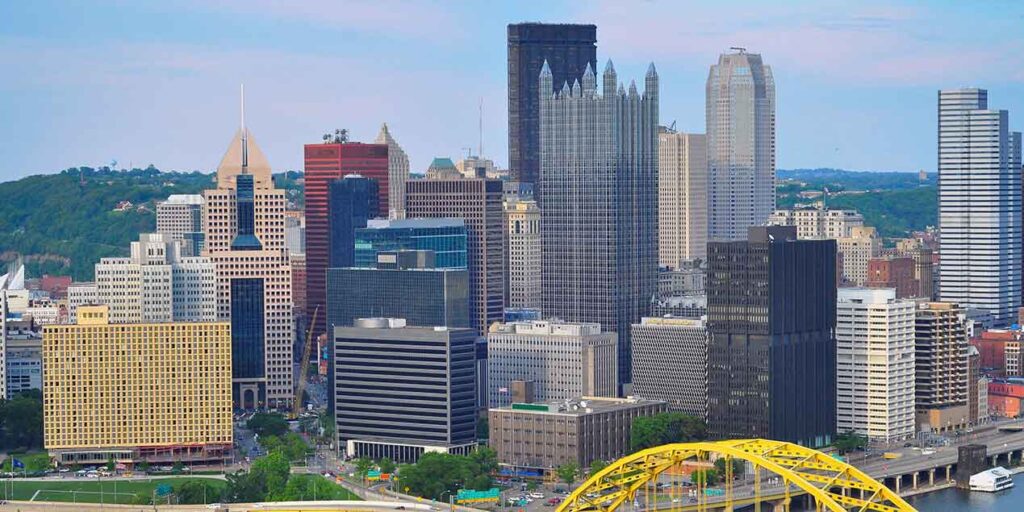 Babst Calland, one of the most respected law firms in the region, is headquartered in the Gateway Center office complex in downtown Pittsburgh. Since we opened our doors in 1986, we have built our practice on an uncompromising commitment to client service.
Our skilled and dedicated attorneys work collaboratively across legal disciplines and offices, offering clients an integrated approach that is both efficient and cost effective.
The integrated, multi-disciplinary team of legal specialists handle a wide range of legal issues that include environmental, corporate and commercial, litigation, public sector and land use, construction, energy and natural resources, employment and labor, real estate, and aerospace law.
At Babst Calland, our commitment to client service is exemplified by our choice of locations. Quite simply, to better serve our clients, we open offices where our clients are – and where they need us most.
Although we started as a Pittsburgh law firm, today we serve diverse clients from five offices. With 12 integrated practice areas, we're able to staff each location with experienced attorneys who understand the unique concerns of clients in their region.