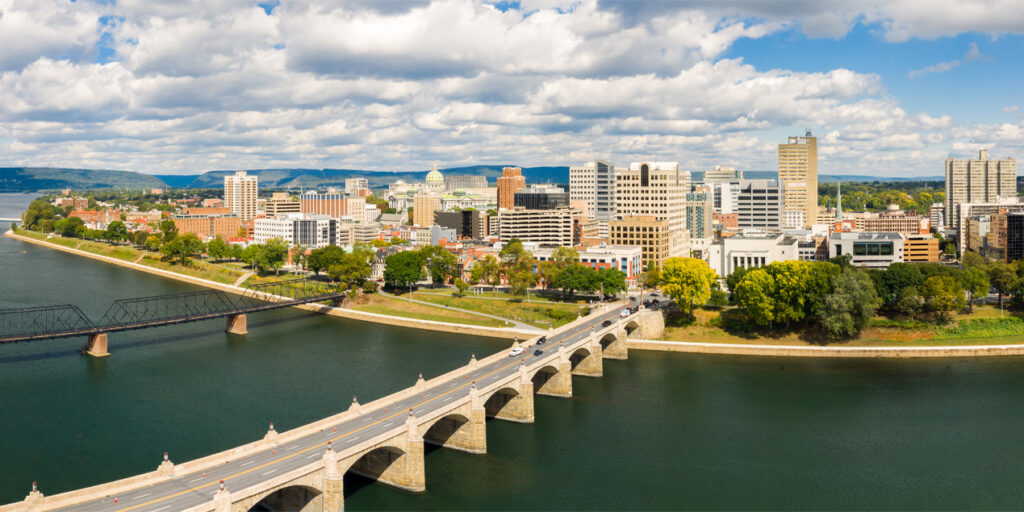 Harrisburg, PA
Babst Calland's team of attorneys in our Harrisburg office provides legal counsel on a wide range of matters for local, regional, and national clients through an integrated approach that is both efficient and cost-effective.
Attorneys in the Harrisburg office have extensive experience in representing clients in state and federal appellate courts, with emphasis on appeals before the Pennsylvania Supreme Court. We also represent clients in disputes pending before the U.S. District Court for the Middle District of Pennsylvania and state trial courts throughout Central Pennsylvania. We represent clients in matters brought before the Pennsylvania Commonwealth Court as part of its original jurisdiction as well.
Working collaboratively across legal disciplines and the Firm's other offices, we serve the needs of clients in a variety of businesses, trade associations and industry sectors with legal practices focused in energy and natural resources, environmental, legislative and regulatory affairs, and litigation, among other practices. The Harrisburg office offers the service and pricing of a litigation boutique, with deep bench, experience, and resources of a law firm with more than 35 years of experience serving clients ranging from Fortune 100 companies to small and mid-sized businesses nationwide.