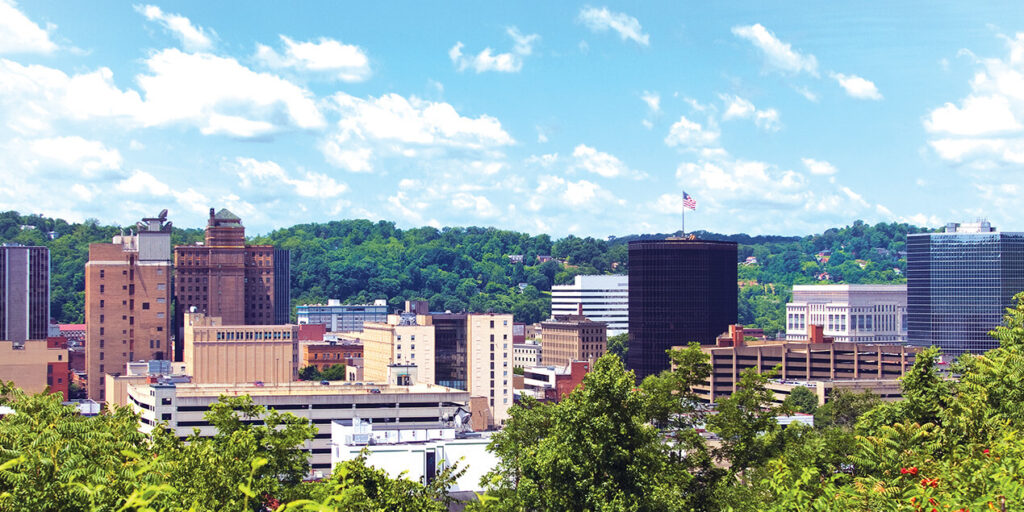 Charleston, WV
Babst Calland's team in West Virginia is led by a group of veteran attorneys who provide senior-level counsel across a wide range of areas, including energy and natural resources, environmental (regulatory and litigation), corporate and commercial, mineral title, litigation, land use, government relations, construction, and employment and labor law.
Deep experience in the energy sector and in the Appalachian Basin sets us apart. Our Charleston office offers a wide variety of services with a particular focus on natural gas, mining, and other energy-related issues that are addressed by a senior team of shareholders. Attorneys in our Charleston office are also part of the Firm's larger Energy and Natural Resources Practice Group, which is comprised of experienced attorneys from multidisciplinary practice areas, including energy, environmental, litigation, construction, and employment and labor.
Collectively, the 14 attorneys in the Charleston office, including two former in-house counsel for a major energy company, represent a wide range of clients, including natural gas, energy, coal, manufacturing, chemical, utilities, and insurance companies throughout the state and region. The Firm's presence in West Virginia has continued to grow steadily since it opened the Charleston office in 2011 as it remains committed to meeting the needs of its energy and other clients, both large and small.
Including the attorneys in the Charleston office, Babst Calland has more than 35 attorneys admitted to practice in West Virginia who have been serving the energy, manufacturing, chemical, and other industry sectors for many years. The broad-ranging experience of Babst Calland in the energy field results in our ability to effectively represent clients before numerous state and regulatory agencies on issues that affect clients operating in West Virginia, such as pipeline regulation and safety, environmental compliance, land use, Public Service Commission matters, and a wide variety of other regulatory issues. In addition, the litigators in Charleston include experienced trial and appellate attorneys who practice in state and federal courts throughout the region, including before the West Virginia Supreme Court of Appeals and the United States Court of Appeals for the Fourth Circuit.
Our Charleston attorneys are admitted to the Bar in West Virginia, Pennsylvania, Ohio and Kentucky. They are active in numerous industry and trade associations, including the Gas and Oil Association of WV, Inc., the West Virginia Coal Association, the West Virginia Manufacturers Association, the West Virginia Chamber of Commerce, the Charleston Area Alliance, the American Association of Professional Landmen, the Energy & Mineral Mineral Law Foundation, and the Foundation for Natural Resources and Energy Law. In addition, the attorneys in Charleston actively participate in numerous community and charitable organizations.