Babst Calland Names Binker and Malik Shareholders
Babst Calland recently named Mary H. Binker and Jennifer L. Malik shareholders in the Firm.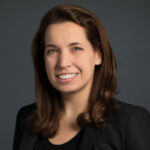 Mary Binker is a member of the Corporate and Commercial, Energy and Natural Resources, and Real Estate groups. Her practice focuses primarily on corporate and transactional matters, including negotiation of commercial contracts and real estate transactions. Ms. Binker advises businesses of various sizes and complexity, in a broad range of industries including chemical, energy and real estate development, in their corporate contracting needs. She counsels clients on their day-to-day contracting needs such as procurement and service agreements. Ms. Binker also has experience assisting real estate clients in acquisitions, leasing, and management agreements. She is a 2010 graduate of the University of Pittsburgh School of Law.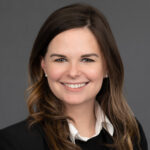 Jenn Malik is a member of the Public Sector and Energy and Natural Resources groups. Ms. Malik's practice focuses primarily on municipal and land use law, with an emphasis on zoning, subdivision and land development, and municipal ordinance construction and enforcement. She represents the Firm's municipal clients on a wide array of local government issues, including developing and implementing zoning and land development ordinances, reviewing and overseeing the processing of Pennsylvania Municipalities Planning Code applications, such as applications for conditional uses and special exceptions, analyzing and responding to Pennsylvania Right-to-Know Law record requests, navigating public bidding procedures, assisting to identify and enforce property maintenance and zoning violations, and counseling clients to ensure compliance with both the Pennsylvania Sunshine Act and the Pennsylvania Public Official and Employee Ethics Act. Additionally, Ms. Malik represents corporations, and businesses before local governing bodies, zoning hearing boards, planning commissions and private landowners. In doing so, Ms. Malik assists private-sector clients in analyzing municipal zoning ordinances, obtaining land development approvals, filing Right-to-Know Law requests, defending against Notices of Violation, challenging the procedural and substantive validity of municipal zoning ordinances, and appealing the issuance or denial of local permits. She is a 2011 graduate of the University of Houston Law Center.