Christina Manfredi McKinley Joins Babst Calland as Shareholder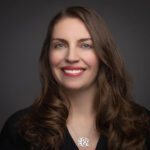 Christina Manfredi McKinley recently joined Babst Calland as a shareholder in the Litigation, Energy and Natural Resources, and Environmental groups.
Ms. McKinley provides business-oriented solutions to her clients and routinely serves as a general advisor, counseling clients on day-to-day legal and business matters on any number of issues. Her business-focused, proactive approach to problem-solving allows her to provide solutions to clients in a variety of industries, including manufacturing, retail, energy, chemicals, and environmental.
As a litigator who focuses on complex commercial matters, Ms. McKinley's trial practice encompasses all phases of litigation, from early alternative dispute resolution through post-trial motions. She has concentrated experience in complex purchase agreement and commercial contracts disputes, protection of competitive interests (e.g., Lanham Act, unfair competition, tortious interference, trade secret protection, restrictive covenants), technology disputes (e.g., software services and license agreements), and director and officer defense.
An experienced appellate litigator, Ms. McKinley has practiced before the United States Supreme Court at every stage of the process, including the briefing and preparation of two merits cases that were argued before the Court. She also has briefed and prepared cases for argument before the United States Courts of Appeals for the Second, Third, Sixth, and D.C. Circuits, and she has argued numerous cases before the Pennsylvania intermediate appellate court.
Prior to joining Babst Calland, Ms. McKinley was a shareholder with Dentons Cohen & Grigsby. She is a graduate of The Catholic University of America, Columbus School of Law.