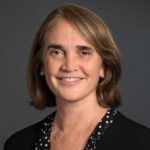 Attorney Jean Mosites is recognized in Pittsburgh Business Times "20 People to Know in Energy." As an Environmental and Energy attorney, Jean's practice involves client counseling on environmental compliance in the energy sector, resolving liabilities under federal and state remediation programs, as well as administrative appeals and environmental litigation in state and federal courts.
To view the article, click here.
To view the PDF,  click here.